The Q3 Real Estate Market Reports are in!
Mountain Standard is here to be your resource for all things Jackson Hole and Teton Valley real estate. Wondering what's been going on in the market lately and how it could affect your buying or selling plans? We're here to break it down for you.
Jackson Hole, Wyoming
Despite challenging trends nationally, the market in Jackson Hole has continued to show a fair amount of resilience and adaptability in the face of economic and environmental challenges. The JH market overall has experienced a 29% decrease in the number of sales and a decrease in total dollar volume compared to the previous year. As the pricing environment has remained stable (it has even slightly increased!), these shifts indicate a rebalancing of the buyer-seller dynamic, similar to what we had seen prior to the pandemic. The inventory has expanded by about 18%, providing more options and more negotiating power for the Buyer.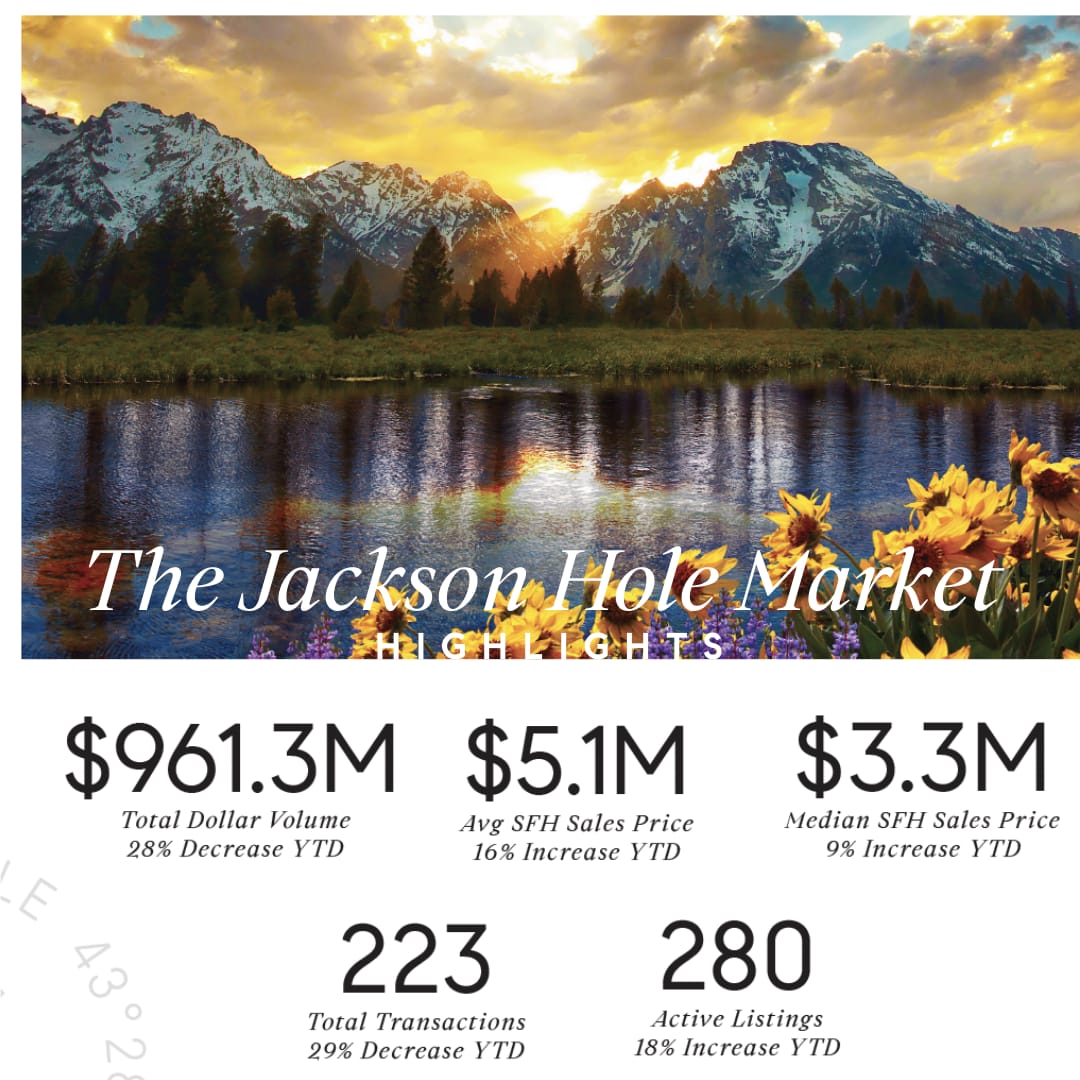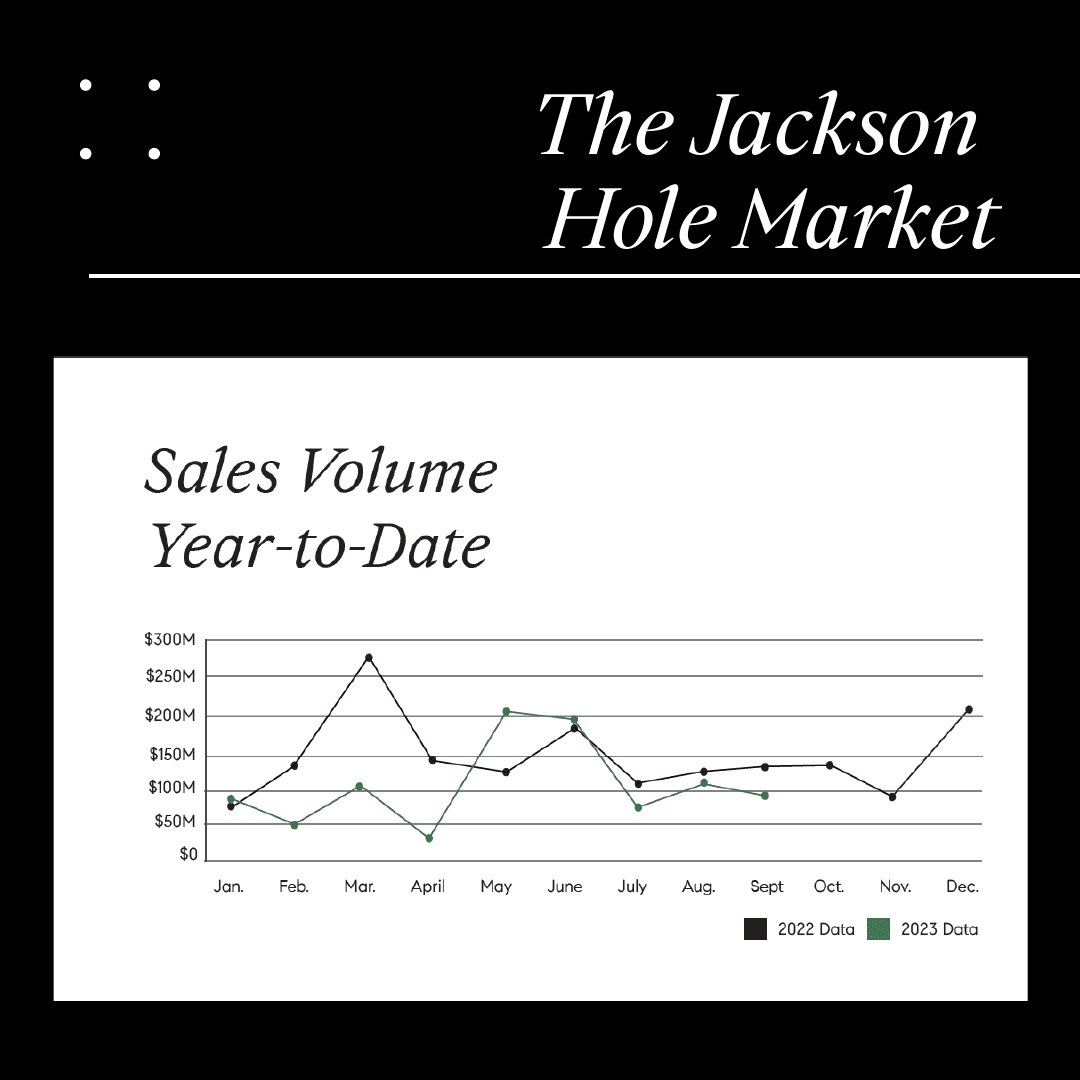 Teton Valley, Idaho
Teton Valley saw similar decreases in sales volume and dollar volume. However, the stats varied quite significantly from market segment to market segment. For example, single-family homes saw a big decrease in inventory at 33% while total dollar volume remained steady. For condos and townhomes, the market segment dropped significantly in total dollar volume and sales while the median sales price increased.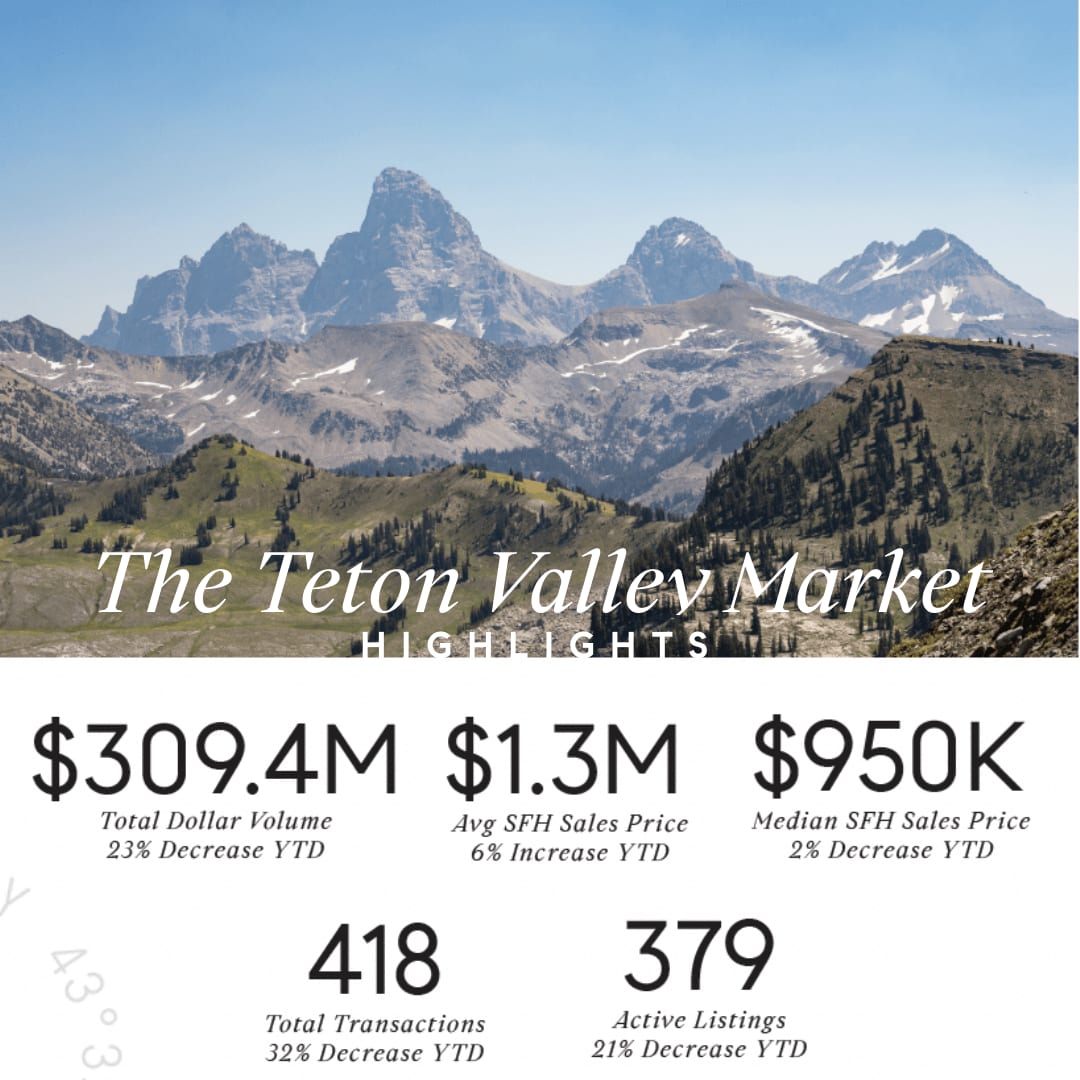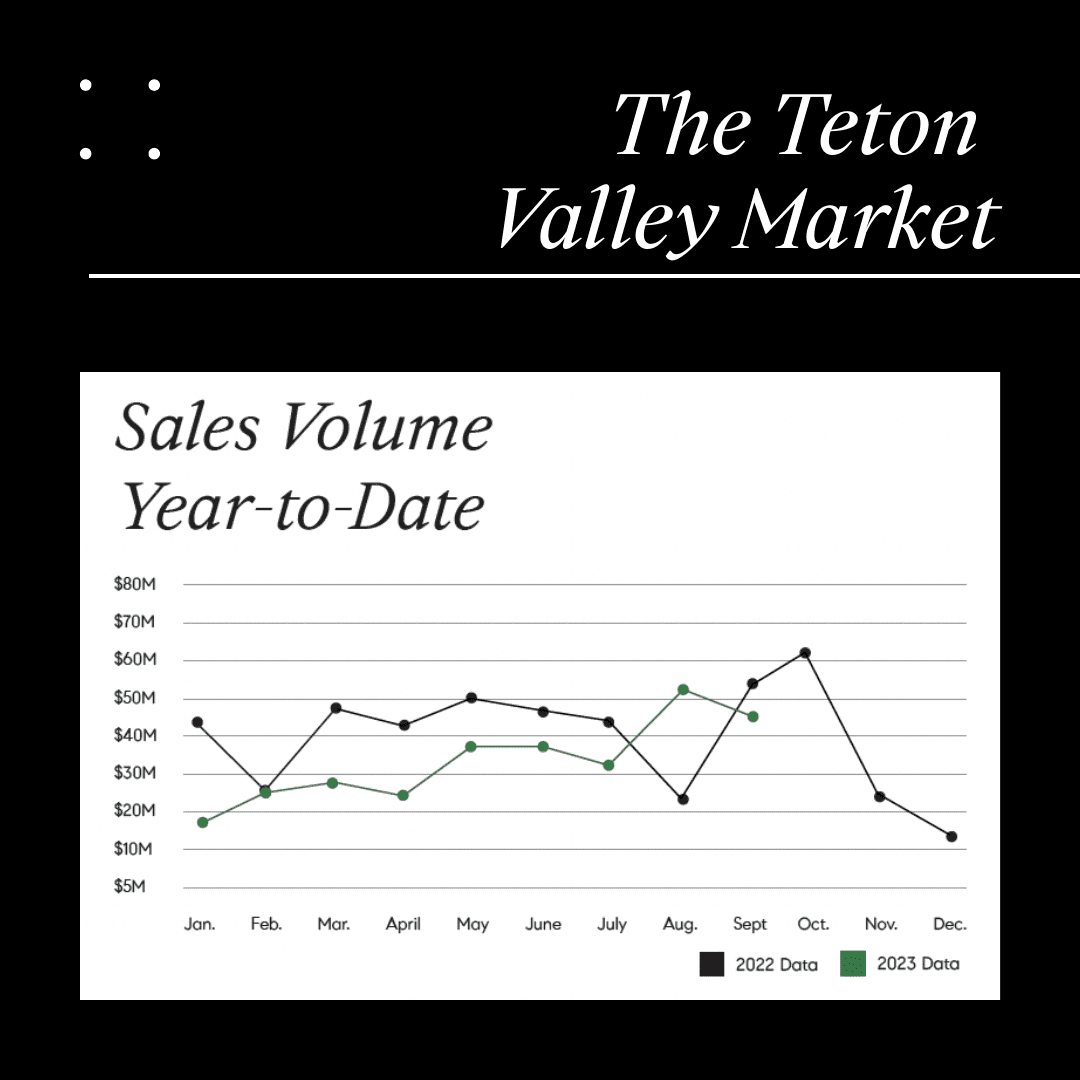 What does this mean for me?
As a potential Buyer or Seller, you might be asking yourself questions like "Is now the right time to buy a single-family home over a condo? A condo over a single-family home? How worried should I be about Buyer pricing resistance when listing my home? Should I wait to buy or sell or is now the right time?" We're here to help. Market dynamics can be tricky, and having a trusted team in your corner that specializes in both Jackson Hole and Teton Valley real estate is essential in making the right decision. Reach out today, we'd be happy to walk you through it.
Check out the full reports below: